There are some fun new trends that are happening right now. Makes me super jealous that there are some I can't wear because of a huge beach ball that has been on my mid section for a few months now. July will be a happy time.....I will have the cutest baby girl and I can finally wear my vintage flare jeans I've been drooling over since I found out the blessed news. A total win/win situation, don't you think?
We will start with
Color Blocking
. This can be done quite a few ways.....super fab and bright or more subtle but equally fab. As you can see, there are no patterns. Just a bunch of colors put together that sometimes create your own pattern. Everyone is going crazy over color blocking with brights!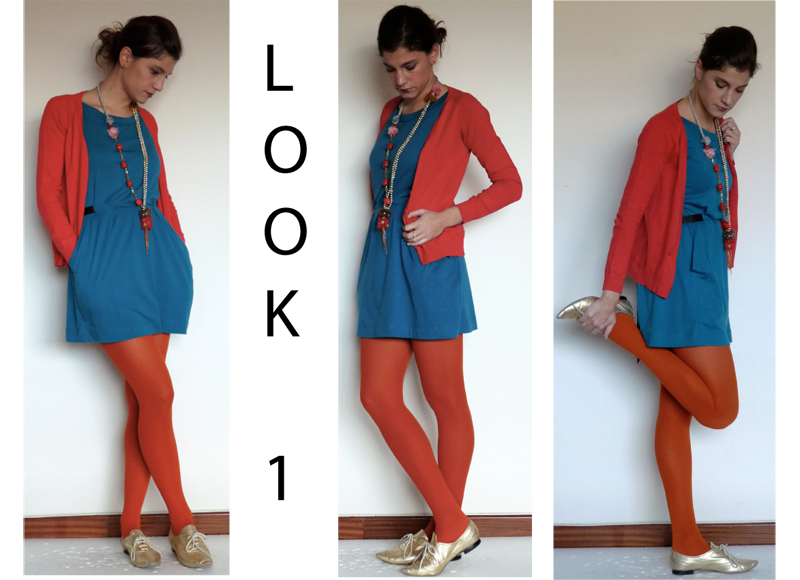 Super Flare Denim
With skinny pants and jeans now so common that they no longer make a statement it was inevitable that a different style would emerge as a trend. I know there are so many of you that still don't consider skinny jeans as being a common staple in your wardrobe......PEOPLE, its time to finally embrace the skinny's. Its no longer an "out there" trend...it's as basic as a plain white tee. For reals!!
With the come back of all things 1970s it was inevitable that fashion forward people would turn to bell bottoms and flares as their style of choice. I want a high waisted pair so bad. It's a shame they don't make them Maternity! :-)
70's chic
The 70's are here in a huge way.
This is my favorite trend right now. Something about this make me all happy inside!
Just as the '50s and '60s are back, so are elements of the '70s. There are two main aesthetics: '70s bohemian, and '70s sophisticated glamour. When it comes to the Sophisticated, think long dresses and high-waist pants with elegant blouses.
Retro bohemian staples like peasant blouses, floor-grazing skirts, and wide-leg trousers are big. The new Bohemian: cleaner and crisper.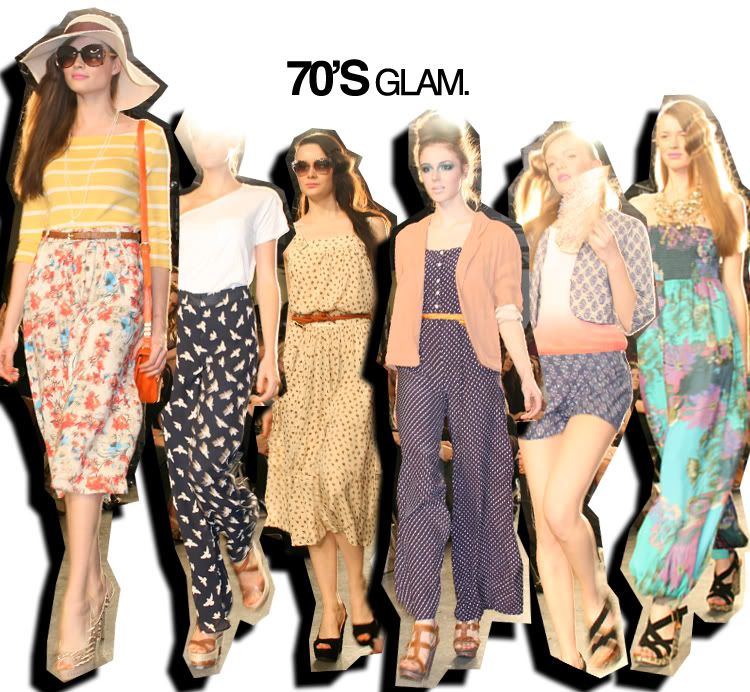 Dainty Florals
Now this trend is no big surprise to you. Sorellas has been flaunting the florals since last summer! Its still a big hit and I just love how feminine they are.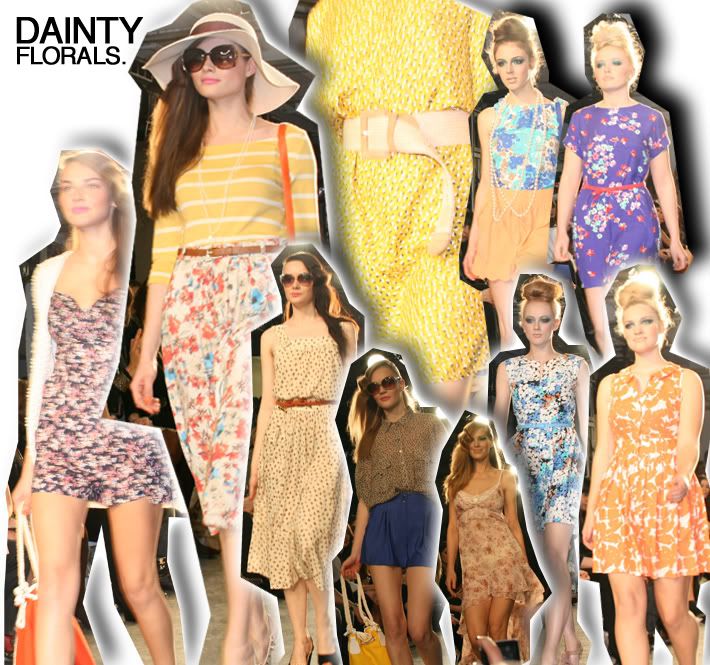 Rompers and Jumpsuits
O.k. I lied. This is the trend that I can't wait to wear after my baby arrival! I'm going crazy not being able to wear a jump suit. I LOVE LOVE LOVE this trend and it is everywhere. Don't be afraid to "jump" out a bit (or a lot) and try something out of your comfort zone. If you stay in your comfort zone for too long you just might end up on an episode of "What Not to Wear" with Stacey and Clinton working their magic. As fun as it would be to spend $5,000 on designer clothes, I'd rather skip the public humiliation!
Check out at Sorellas Elite Fashion and have fun with these awesome Spring and Summer trends!