Sorellas Elite Fashion Winter Fashion
Fall and Winter Fashion is my favorite of the whole year, Not sure why. So because it's my FAVE, you get to see more must have looks for the season. ENJOY!
Don't forget to check out the Jean Epidemic that is taking over our bodies at the end of this post!
I remember when Knee High socks were big when I was 10 yrs. old. My bestfriend and I used to wear them to church with dresses, skirts, Mary Jane shoes and of course our mini backpacks. We thought we were hot stuff :-)
The style is very different now, but the fashion world is in love with Knee High socks. There are many ways to wear them.
Avoid pairing knee high socks with plaid skits unless you can otherwise avoid the school girl overtones.
This is one of my favorite items for the season. I can't get enough of this scarf! I love that there is no worry about it falling off and I love how stylish it is.
Obviously velvet is a fabric that can be worn in many, many different ways
One of the most striking uses of velvet, a perfectly crafted velvet jacket
I might die without this Jacket! Ok. That's super dramatic. But I love this!!!!
Lace can be Old fashioned, but it can also be vintage and cool.
Lace can be classy, but it can also be trashy.
Be careful about what Lace you buy and that you aren't covered head to toe in it.
Nothing feels more comfortable than a big cozy sweater in the winter. We love the oversized chunky knits. I usually call them big grandpa sweaters, but I think chunky knit might sound more appealing.
I'm afraid there is a jean epidemic going around so be careful not to catch it!(it is flu season you know) Let me elaborate..... I love Bling, I always have. I love me some sparkle and there is nothing wrong with it. I LOVE to see a beauty queen walk across the stage or in a parade all decked out in sparkle and rhinestones. I LOVE to see a beautiful rodeo queen shine as she rides on her horse glittering as they gallop by, for reals they look great. But, unless you are beauty queen on stage or a rodeo queen riding her horse we need to tone down the bling! We need to tone it down everywhere, but especially on our denim. I'm all for some distressed jeans, jeans with some stitching and like I said....BLING, but thrown all together on one pair of denim is way too much. Look at whats on the runways and whats on the celebrities. You won't find much of that on anyone. When it comes to Denim, we need to simplify. Not every pocket on every pair of jeans has to be embelished. I actually prefer little to no embelishment on my pockets.....SAY WHAT!!!! It's true. But I am a sucker for some rips and distress. Just a bit.....Don't get crazy! :-) You might put up the argument that "so many girls are wearing them, so they must be in style". Well so many people are wearing "SNUGGIES" and let me tell you those are for sure not in style! (A leopard snuggie is totally on my list for Santa this year, I want one soooo bad!) There are many items of clothing out there that people have taken and made popular but maybe not in a good way. I'm afraid this denim issue is one of them.
Sorellas has the cure for that horrible Jean epidemic. Our Rock Revivals are great. Perfect for the girl that can't give up her embelishments cold turkey, these jeans have just the right amount of embelishment for you.
Sorellas just recieved a new Designer Denim line that is super HOT and we couldn't be happier about it. Best part is...its affordable! Designer Denim thats affordable? Doesn't make sense, but it is! With little to no embelishment this denim is fashion forward and the best cure. We will reveal our new Denim in the next Blog post so stay tuned!
Skinny's still dominate as the most popular style of denim and you Gila Valley Gals are really starting to love them! I love when I hear those words..." I don't wear skinny's", and then with some encouragement you end up trying them and loving them. Love it!!! I'm loving a new style of denim floating around..."Vintage flare". Can't wait to sport that style!
Here are some pictures of HOT Denim!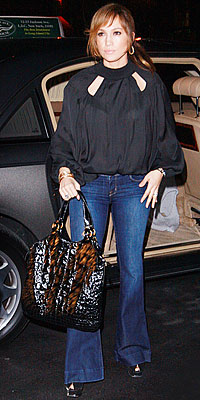 Come to Sorellas and shop for the styles you have seen in this blog post! Have a Wonderful Holiday Season!